No on D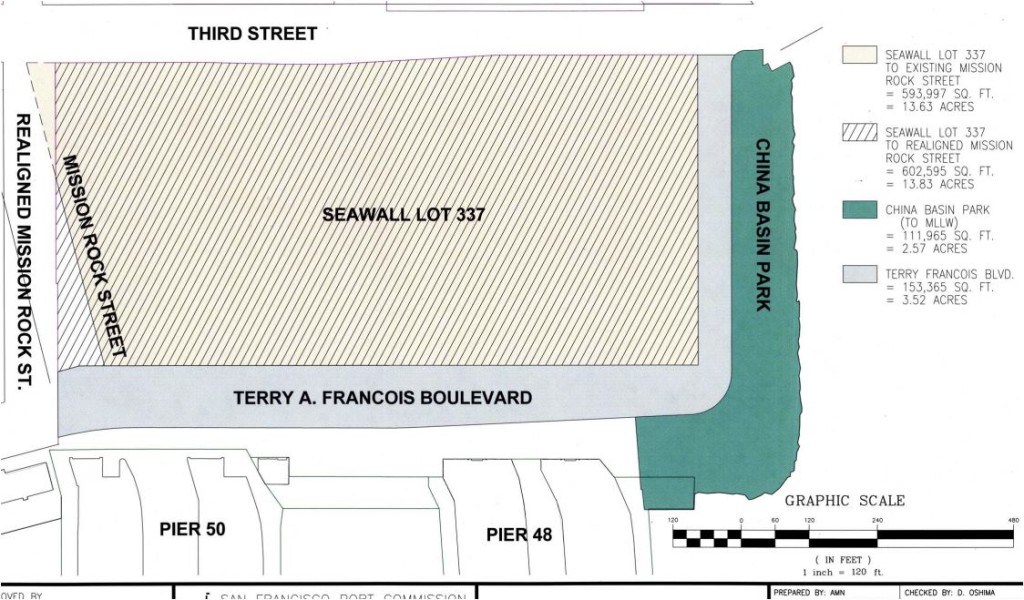 In June of 2014 voters approved Proposition B, which gave voters the right and responsibility to approve changes to current height limits on the waterfront.  The measure was tested immediately; in November of 2014, voters approved Proposition F, height limits for Pier 70, with a 72% yes vote.  SFT supported this measure as part of its long effort to preserve the historic industrial buildings on the site.
This November, voters are being asked to approve Proposition D, which establishes height limits for the Giants' Mission Rock development. The 28-acre development site is made up of the 14-acre Seawall Lot 337 (currently used for surface parking), the current 2.5-acre open space along Mission Creek, the northern section of Terry Francois Boulevard, and Pier 48.  SF Tomorrow opposes this measure.
Proposition D contains aspirational language about vibrant communities, affordable housing and new parks, but that language is not enforceable. Even the zoning map included in the measure is subject to change without a vote of the people.  What is enforceable is Section 5, which specifies height limits and uses. That section tells us that the basic height limit on the site is 190 feet. Heights along Terry Francois Boulevard will be lower, but after a narrow 40-foot ledge, will reach 120 feet, dwarfing historic Pier 48.  Three buildings somewhere in the development will be allowed to reach 240 feet.
The enforceable language in the measure provides no protection for current and new open space, no requirement for view corridors, no requirement to set back building heights at the water's edge.
We understand that both the Port and the Giants expect a profit from this site and so are trying to maximize the use of every square foot.   That's why Proposition B was adopted: to ensure that the people provide the oversight needed to ensure that public property serves the public.  In this case, the proposal needs to provide more certainty about building heights and massing on the site, and needs to prioritize the usability of the new open space.   We look forward to a better proposal on a future ballot.
— Jennifer Clary