Regarding "Ambitious BART let nuts, bolts go ignored" (March 20): San Francisco's Municipal Transportation Agency did even worse, cutting Muni service throughout the city while taking $1.12 billion of state and local matching funds for the Central Subway. The Central Subway is inefficient and irresponsible when higher priorities go begging, like five-car trains in Muni Metro, Caltrain's extension to downtown, bus rapid networks and state-of-the-art transit to the western neighborhoods. Any $2 billion northern subway will take $1 billion more of state and local matching funds for a one-mile route that hurts Muni's other 500 miles of transit lines. The Central Subway is a real estate scheme, not a citywide transit solution. Pro-development lobbyists covet the lush properties of the northeast quadrant at the expense of the overall Muni system. Stop eliminating bus lines, shortening routes and cutting service in other neighborhoods.
Howard Wong, San Francisco
---

Why is this being built?
Despite San Francisco's housing crisis, a faltering Muni, increasingly clogged streets and the homeless problem, SPUR. a local planning group, says that "things in San Francisco are going well." We are advised to let City Hall keep on bringing in more tall buildings, more transit, more jobs and more people because "it's going to be OK."
Really? Let's take transit for instance. The most important transit expansion to come along in over half a century is the long-awaited downtown extension of Caltrain (DTX). DTX consists of a 1.3 mile long tunnel from the existing 4th and King St. terminal of the 78-mile long Caltrain line to San Francisco's new Transbay Transit Center (TTC) at First and Mission. When completed, the new connection will attract tens of thousands of Peninsula and San Francisco motorists from car to train. So, one might ask, what is City Hall doing to advance DTX?
So far as we can determine, nothing.
---

Every ad for or against a ballot measure or candidate clearly disclosing the top three actual donors of $50K or more on the ad itself – not just a misleading committee name.
Enhanced collection and accessibility of campaign finance data through the Secretary of State's website.
The banning of gifts from lobbyists and their clients.
A waiting period of two years before elected officials can accept revolving-door job offers to become lobbyists.
A citizen's right to campaign finance disclosure written into the California State Constitution.
These are some of the reforms in store for California if the Voters Right to Know Act, now being circulated as an initiative on a petition, becomes law.
You probably know the damage that's been done to our democracy since the Supreme Court's infamous Citizens United decision equating money with speech: billionaires and other moneyed interests spending unlimited amounts – most of it hidden, so-called "dark money" – to pass or defeat ballot measures and buy elections.
No matter which issue you care about – environment, health care, education, gun violence, food and water safety, workers' rights, civil rights, fair taxes and regulations – your voice is being drowned out by the roar of dark money. A constitutional amendment overturning Citizens United could take years, but we can stop hidden spending now.
---
Our iconic, coherent U.S. Constitution was written on four sheets of parchment, listing our obligations and responsibilities for governance.  Counting the Preamble and all 27 Amendments, our Constitution comes to 20 typed pages.  The First Amendment alone covers a multitude of freedoms: religion, press, assembly, speech, and the right to petition the government.  This amendment is all of 45 words.  In contrast, our Affordable Health Care bill has 2,032 pages.
The proposed Trans Pacific Partnership (TPP) beats all with 6,000 pages.  The TPP is less a trade agreement than a handover of every aspect of our civic life to the control of various U.S. trading partners, foreign corporations, and multinational U.S. businesses.
This agreement can give corporations the ability to shred our Constitution at will.  This agreement would violate protections offered to citizens by important articles of the Constitution.  For example, Article III, which established the judicial branch of the U.S. government, assigns its powers and established the right of trial by jury.  The TPP puts judicial decisions in the hands of an international panel of arbitrators whose decisions could not be challenged in U.S. courts.
---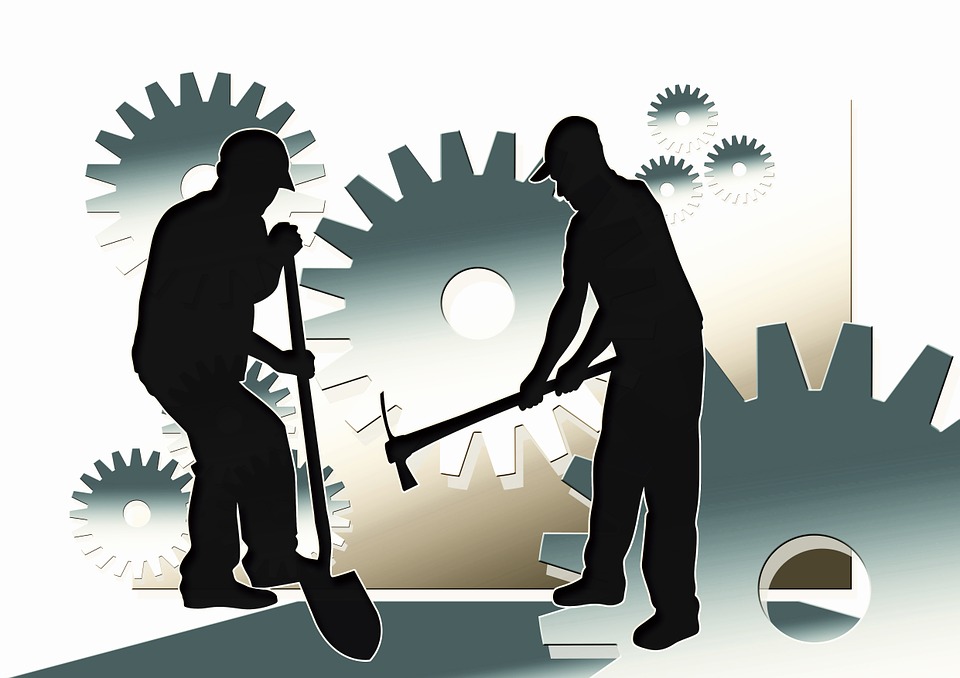 It's a good idea to let the turning of the new year inspire you to renew your resolve and focus it on the most pressing problems of the City.  These are necessarily very abstract objectives; we invite you to fill in the particulars and communicate with SFT, either by attending one of our Board meetings (second Wednesday of every month) or by visitng us online.
1. Improve accountability of San Francisco General Plan. It's supposed to be the path, the policy foundation, for San Francisco tomorrow and the next ten to twenty years.  Our present version does not fully respond to State Law standards for General Plans. We need to work toward legislation that would make the San Francisco General Plan fully conform to State Law and be enforceable.
2. Prop M in the Planning Code. The voter mandated first purpose of San Francisco's Planning Code is known as "Prop M" and it has been criticized as too vague to stand up in the Courts.  Study how Prop M (Code.e section 101) could be made more enforceable.
---
"Livability" was the main theme on the minds of attendees at SFT's Open Space Committee meeting in November.  The word was dropped by Planning Commissioner Kathrin Moore at a November 5 hearing on the proposed Affordable Housing Bonus Program, and you will probably hear a lot more of it in the future.
Because of the recent influx of people into the city, and the resulting displacement crisis, there has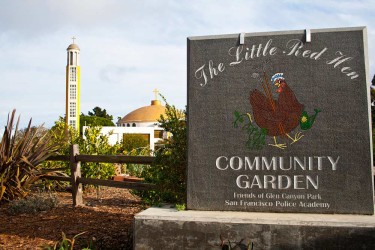 lately been a lot of talk about affordability without commensurate discussion of livability.  Open space, of course, is a big part of what "livability" means; urban geographers say there should be 5.5 acres of it per every thousand urban residents, though what the city's current commitment is is less clear.  Every building project requires a certain amount of open space; AHBP would give developers permission to short us on it (as well as allowing exceptions to height rules) in exchange for building more "affordable" units.  Is this acceptable?  SFT needs to research just what effect on open space the AHBP is likely to have so we can discuss it effectively at Planning meetings.
---
Gung Hay Fat Choy!  Year of the Monkey
Hello Everyone, New Year's a good time for reflection.  Below are some thought-provoking articles and a brilliant, creative, entertaining, funny, sad and inspiring music video about San Francisco gentrification.  Cheers, Howard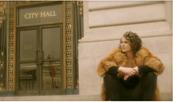 "Hello Ed Lee" (Official Music Video)
https://www.youtube.com/watch?v=Qa9KZzYetD4&feature=youtu.be
Comments from Singer:
Hello Folks, I'm thrilled to present my new music video, "Hello Ed Lee".  My simultaneous love and anguish for San Francisco has led to yet another piece based on this struggling little town.  Tech is bumping, rents and evictions are off the charts and San Francisco is shelling out five million dollars for Super Bowl 50 … just two days away.  Hello, Ed Lee?  And yes, this is a parody (of sorts) … how else does one get Ed Lee's attention???  This project came out of nowhere at the start of 2016.  It was a collaboration between myself and filmmaker Jane Goldman, also featuring maps and documentation from the Anti-Eviction Mapping Project.  Please share it far and wide!   Here it is again for your clicking pleasure!  "Hello Ed Lee".  Thank you folks!  Candace
---
Can we get the horse in front of the cart?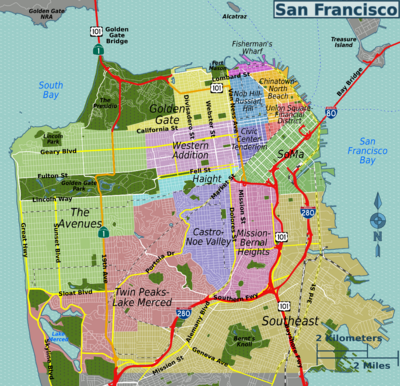 We all are aware of the TEP Muni Transit "effectiveness" project, or "ineffectiveness" as many MUNI riders often chide due to cuts in station stops and effects on routes, and the recent discussions on transit costs of such projects as the central subway, and downtown DTX station extension, and the overall impacts of the housing build-out in San Francisco. Supervisor Scott Wiener even jumped on the transit needs bandwagon stating we need to fulfill the destiny of SF's transit future by tunneling around the entire city, most likely on the heels of the central subway financial burden's by extending it around to the proposed fisherman's wharf final end. The question that arises, when we see the plans and proposals, costs, and political failure to enforce taxation of growth to build our future transit, is whether the proposed systems being showcased really do justice and solve our urban stopped up transit systems?
I would like you for a moment to think outside of the basic lines and routes in SF, and digest the comment submitted by Howard Wong (SFT Board Member and Save Muni representative), when he stated in a response to the Examiner for such a small city, we should have a "world-class" transit system.
---
Don't Forget!  San Francisco Tomorrow's 2015 Holiday Party is coming Wednesday, December 9.  As usual, we'll have lots of local politicians and journalists to talk to, as well as prominent people from many of your favorite NGOs and city departments.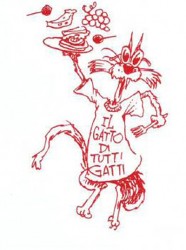 To RSVP, mail a check to SFT, 351 Guerrero SF 94103, or call (415) 585-9489.  Please include your name, telephone number, and email, as well as your sponsorship level (if any), and the names of any guests, if available.  All party reservations include your 2016 membership dues.
Sponsor ($60)
Patron ($100)
Guardian ($250)
Party alone ($35)
---
For those who haven't heard, the Sam Wo restaurant reopened October 21st on the south side of Portsmouth Square. The force responsible is Steven Lee, a community-minded small businessman and entertainment promoter who received a phone call from the Rev. Norman Fong, head of the Chinatown Community Development Center, with the challenge, "Hey Steven, do you want to try to save Sam Wo?" Well, he's done it, with the help of other community-minded investors.
At the long-awaited reopening press conference, Lee introduced the Ho family, who had thought all was lost after the Department of Public Health closed Sam Wo's historic doors in the narrow alley space on Washington above Grant, where Mr. Ho had fed diners all day and into the wee hours (3 am) for over 30 years. His has not been the only Chinatown restaurant to suffer the fate of closure by the health department due to the aging buildings in Chinatown.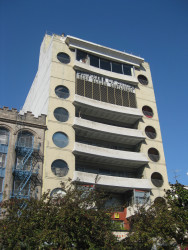 But of course, age is not the only hazard the neighborhood faces. The next speaker was Gordon Chin, recently retired director of CCDC, whose book Building Community Chinatown Style chronicles half a century of community activism to preserve Chinatown's character in the face of a host of economic and demographic threats. After joking that he would work the 9 pm to 4 am night shift at Sam Wo, Chin pointed to the Empress of China building as the next endangered community icon.
---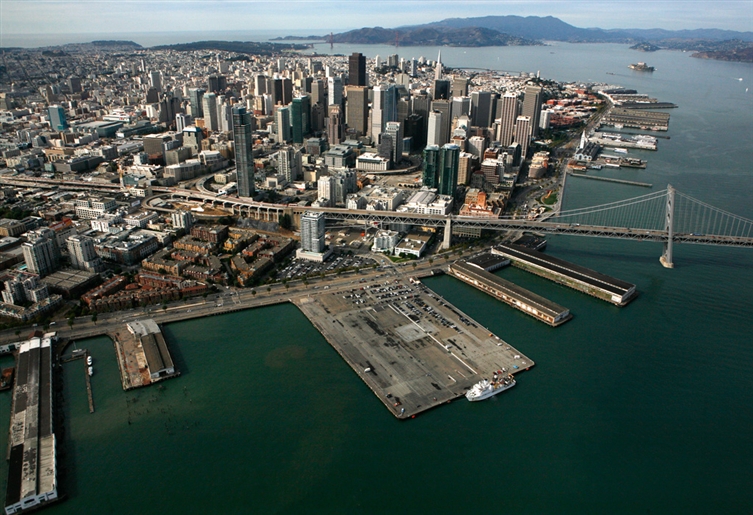 At a recent meeting of SFT's Waterfront Committee, Byron Rhett and Diane Oshima, Director and Assistant Director for Waterfront Planning for the Port of San Francisco, summarized the history of the Waterfront Land Use Plan and talked about the Port's intention to revise the plan to reflect new issues and changed conditions since the Plan was first approved by the Port Commission in 1997.  Over the summer, the Port advertised for applicants to serve on a new Waterfront Plan working group.  A 30-member group has been formed, representing various interest areas in all 11 city districts, with specific neighborhood planning efforts in the northeast quadrant and the southern reaches of the Bayfront as well as regional interests.  In addition, 7 advisory teams will focus on specific issues as requested by the working group.  The update will continue through 2016.
Many of the Port's successes since 1997 have been due, not to the Plan itself, but to efforts to address gaps in the original plan.  SFT participated in years of negotiations that resulted in the addition of an urban design and public access element to the Plan, the adoption of a Special Area Plan by the Bay Conservation and Development Commission (BCDC) to guide pier removal and renovation, and the establishment of the Embarcadero Historic District.
---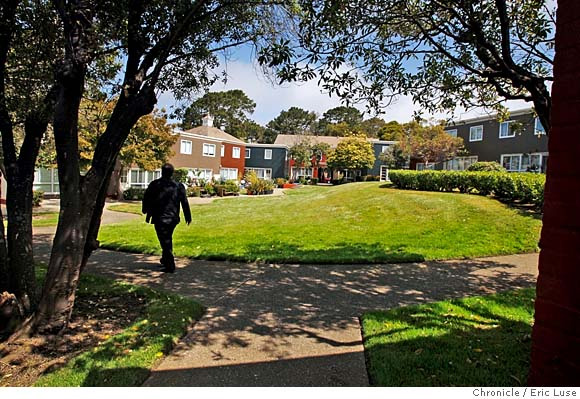 In August of 2014, the First District Court of Appeals issued its decision in favor of Parkmerced development interests in the case of San Francisco Tomorrow et al vs. the City and County of San Francisco et al.. When the project, which currently houses about 8,000 residents, is completed in 2040, an additional 14,000 people will be living in the 152­ acre neighborhood, in tower after tower, rather than garden apartments. Parkmerced, already one of the densest developments in San Francisco, will soon become even more crowded.
---