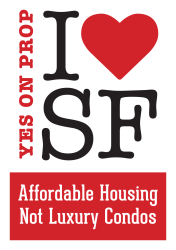 Gentrification is essentially the process of replacing the affordable with the unaffordable; it drives up the price of everything in the neighborhood, incentivizes property owners to raise rents, and destroys local blue-collar businesses.  It drives out a non-wealthy population and replaces it with a wealthy one, the modern version of 18th-century Enclosure Acts.
Our current government sheds a mock tear and tells us that "nothing can be done" about the wild-west building boom that is not only displacing people, but wiping out many of the businesses that used to make San Francisco fun and interesting.  Of course something can be done!  We are the city, the government belongs to us, and we do not have to let invaders turn the place into yet another sterile playground for the rich, many of whom will never even live here.
---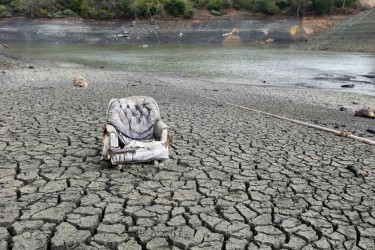 What is the impact of the worst drought in 1300 years on the San Francisco Bay environment and residents of the city?  Are we – San Franciscans, our governments, and our water agencies – doing enough to prepare for and deal with drought, especially given the realities of climate change?
Come hear and question a panel of experts on these and other question related to the current drought.
When: Tuesday, October 6, 7-9 PM
Where: Potrero Hill Neighborhood House, 953 DeHaro Street  (transit: take 19-Polk to Southern Heights; 1 block east to event)
Who: Panelists include state as well as local experts on drought, climate change, and the Bay, including
Adam Scow, California Director, Food and Water Watch
Jennifer Clary, Water Program Manager, Clean Water Action
Barry Nelson, BCDC Commissioner, Principal, Western Water Strategies
---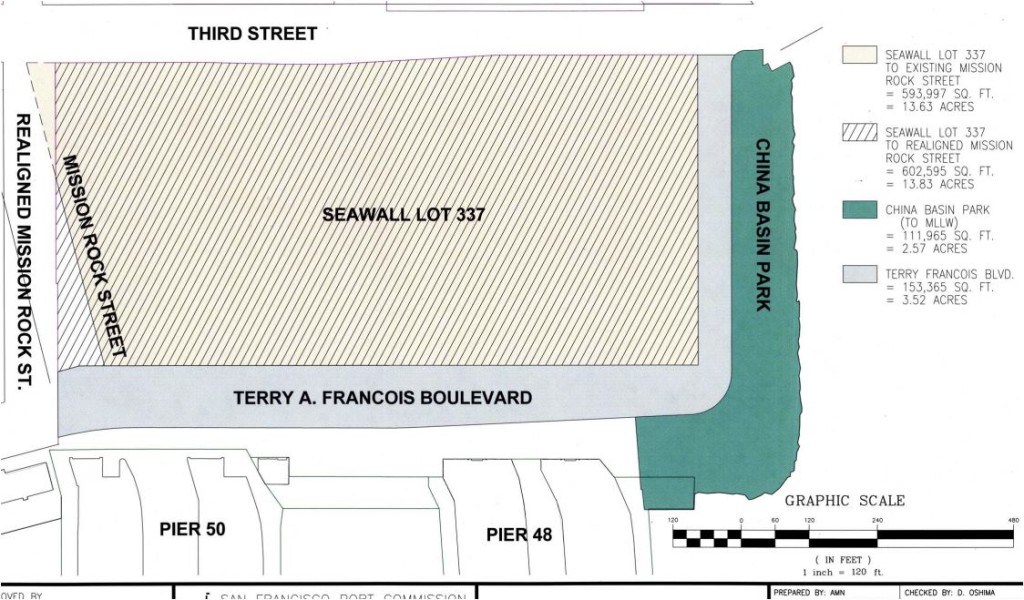 In June of 2014 voters approved Proposition B, which gave voters the right and responsibility to approve changes to current height limits on the waterfront.  The measure was tested immediately; in November of 2014, voters approved Proposition F, height limits for Pier 70, with a 72% yes vote.  SFT supported this measure as part of its long effort to preserve the historic industrial buildings on the site.
This November, voters are being asked to approve Proposition D, which establishes height limits for the Giants' Mission Rock development. The 28-acre development site is made up of the 14-acre Seawall Lot 337 (currently used for surface parking), the current 2.5-acre open space along Mission Creek, the northern section of Terry Francois Boulevard, and Pier 48.  SF Tomorrow opposes this measure.
---
Proposition K is a long-overdue effort to ensure that city-owned property that is no longer needed for city purposes is allocated to our most urgent need: affordable housing.  The measure establishes an annual process for declaring property surplus and assigns identified property to the Mayor's office of Housing and Community Development for development of affordable housing.  It also sets restrictions on land use and affordability for development of those sites.  San Francisco Tomorrow thinks this measure makes sense.  Publicly-owned land should be placed to its highest and best use in the service of the people of the City; we think that this measure accomplishes that goal.
— Jennifer Clary
---
Residence-sharing services like VRBO and Airbnb seem like a great deal for homeowners; they allow you to make a little cash from the rental of your home while you're not using it.  The problem that's arisen is that Airbnb has made the process so easy for owners that people are literally buying houses and running full-time hotels out of them, without any of the licensing and regulation normally involved.  This in a city with a severe housing crunch.
---
Proposition E is billed as a "good government" measure. In fact, it is not. Under the guise of good government, this proposal will reduce participation of San Franciscans in the policies that affect us.
By requiring all Boards and Commissions to take pre-recorded and live remote comment for every meeting, Proposition E exposes them to influence by interest groups and individuals from across, and even outside, the country. The measure's "privacy policy" shields lobbyists from identifying their clients or themselves as paid representatives. The voices of San Franciscans who provide public in-person comment will be deprioritized in favor of those outside San Francisco.
---
for the November 3, 2015 local election:
Proposition A   Affordable Housing Bond  Yes
Proposition C   Expenditure Lobbyists   Yes
Proposition D   Mission Rock Development   No
Proposition E   Requirements for Public Meetings   No
Proposition F   Short Term Residential Rentals   Yes
Proposition G   Disclosures Regarding Renewable Energy   No
Proposition H   Defining Clean, Green, and Renewable Energy   Yes
Proposition I   Suspension of Market Rate Development in the Mission   Yes
Proposition J   Legacy Business Historic Preservation Fund   Yes
Proposition K   Surplus Public Lands   Yes
Supervisor District 3   Aaron Peskin
Sheriff   Ross Mirkarimi
---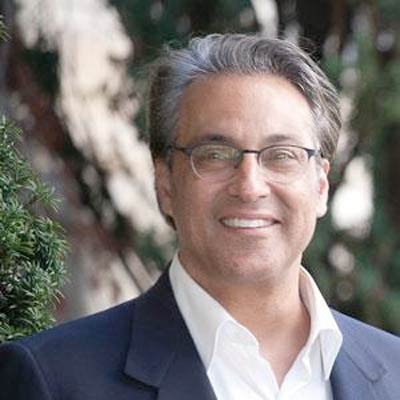 San Francisco Tomorrow endorses Sheriff Ross Mirkarimi for re-election. Ross was a member of SFT's board for 5 years, was a City Supervisor and a member of the Coastal Commission. The Sheriff has introduced or carried on a number of important policies in the County of San Francisco's Sheriff Department. These policies are at the forefront of the penal system in the United States. Here are several of them:
•  Sheriff Mirkarimi oversees the Five Keys Charter School – the first high school in a municipal jail in the United States.  Five Keys Charter School (and specifically, Sheriff Mirkarimi and Five Keys Executive Director Steve Good) recently won the 2015 Pioneer Institute Better Government Competition; "A unique and proven corrections education model offering adult inmates vocational training, and college dual-enrollment programs, which help to reverse the school-to-prison pipeline…embodies the promising movement towards restorative justice we've seen over the last decade," wrote James Stergios, Pioneer Institute Executive Director.  Also this year, the school was named one of five finalists out of the top 25 programs in competition for the Innovations in American Government Award, by the Ash Center for Democratic Governance and Innovation at the John F. Kennedy School of Government, Harvard University.
(more…)
---