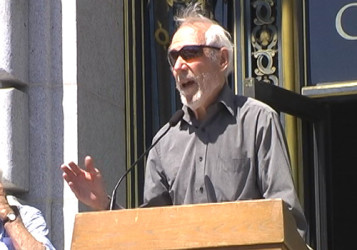 Delayed for much too long, major local, state and regional organizations united at a press conference on the steps of City Hall—to tell why San Francisco's DTX must be completed as soon as possible.  Informed transportation analyses was on offer from Livable City, TRANSDEF, RailPAC, Friends of Caltrain, Sierra Club, Transit Riders Union, Train Riders Association of California, SaveMuni, Coalition of SF Neighborhoods, BayRail Alliance, Mission Bay Alliance, BATWG and San Francisco Tomorrow.
SaveMuni has just released a twelve minute video that summarizes the major points made by speakers at the press conference; you can watch it here.
---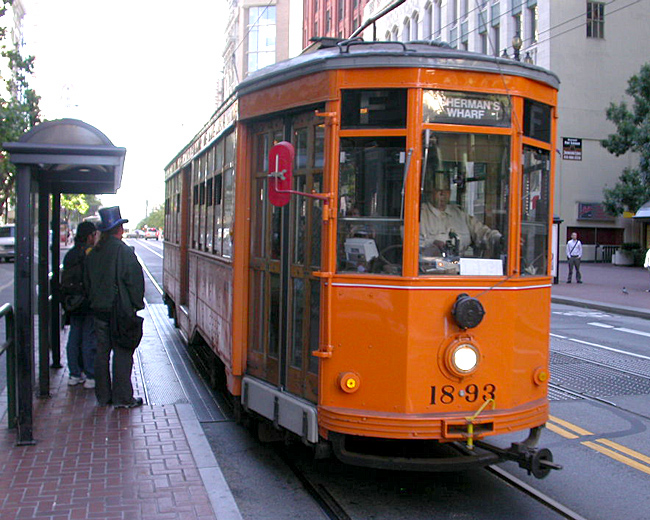 Starting weekends on August 1, 2015, the new E-Line Historic Streetcars will run along the Embarcadero, connecting the Caltrain Station to Fisherman's Wharf.  In 2016, daily service will begin.  And someday, the E-Line will extend from the Caltrain Station/ AT&T Ballpark all the way to Aquatic Park/ Fort Mason.  The concept of Market Street historic streetcars was first proposed by San Francisco Tomorrow in 1971.
---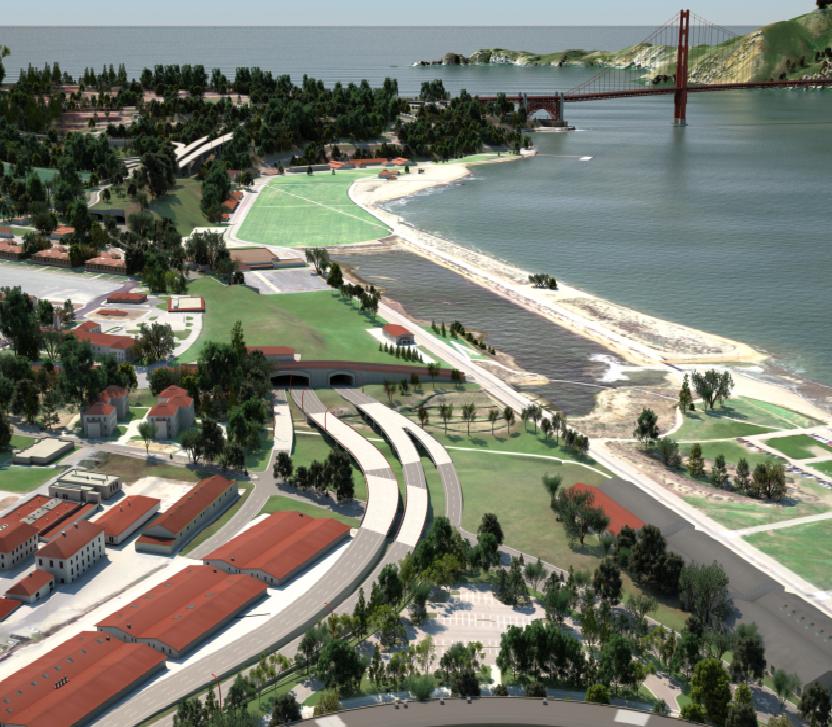 The new Doyle Drive construction of tunnels atop which a new land bridge will connect the Presidio's Main Post to Crissy Field will create spectacular new open space. Proposals have been received, and the currently popular design calls for a building on the bluff amid the open space plantings and paths.
There should be no building anywhere on the bluff. Building on the bluff would be an unnecessary obstruction to the flow of the landscape connection that has been opened up by the tunnels. The whole purpose of the tunnels creating a new land bridge would be compromised by a building of any kind on this broad vegetated swath linking the upper and the lower Presidio, especially a glass building! A glass building would be especially damaging, causing reflections and creating a hazard for birds that would fly into the reflections in the glass.
---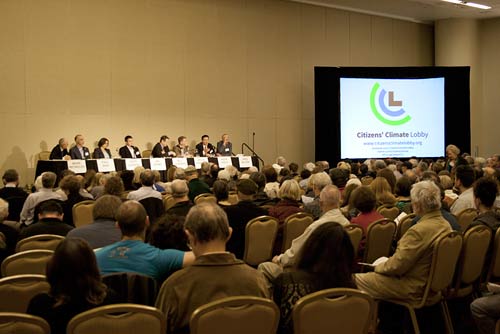 On June 10, the SFT board voted to endorse the national efforts of Citizens' Climate Lobby, an organization of over 7,000 volunteers coast to coast who perpetually lobby Congress on behalf of a revenue-neutral carbon tax ("carbon fee and dividend"). This approach to reducing fossil CO2 has the advantage of allowing for large scale reductions in a short time, without placing an undue burden on the poor or dragging down the economy – indeed, a 2014 REMI study found that it would actually improve GDP by up to $85 billion per year. Coupled with a border tax on carbon-using products, CF&D would also have the effect of persuading other countries to adopt a similar carbon fee of their own.
---
Two new proposed luxury towers at 75 Howard Street and 160 Folsom Street across from the Embarcadero threaten to shadow Rincon Park. The Tishman-Speyer Corporation is seeking a 100- foot increase to the existing height
Proposed building at 75 Howard
limits to build a 400-foot condo tower at 160 Folsom Street. Paramount Group is seeking a 92-foot height-limit increase to build a 292-foot condo tower at 75 Howard Street.
According to the Sierra Club these projects are taking advantage of a loophole in the Proposition K Sunshine Ordinance protection. Prop K does not require the Port of San Francisco to abide by its mandate, and these two projects come under the Port's purview. The Recreation and Parks department is the only agency that has jurisdiction under the Proposition K ordinance.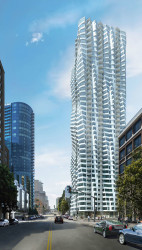 160 Folsom
The Sierra Club informs its readers in the "Sierra Club Yodeler, June-July 2015″ that neighborhood organizations and citizen groups concerned by the loophole have begun working together to protect the waterfront in an effort called "Save Rincon Park."
Please call or email Supervisor Jane Kim at (415) 554-7970 / Jane.Kim@sfgov.org, or write to her at 1 Dr. Carlton B. Goodlett Place, City Hall, Room 244, San Francisco, CA 94103-4689 . Urge Supervisor Kim to stand up for parks and our waterfront by rejecting these height-limit-increase proposals.
– Denise D'Anne
---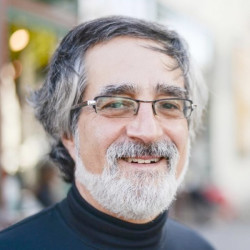 On March 30, former Board of Supervisors President Aaron Peskin announced that he would be seeking re-election to his old District 3 seat. A longtime environmental activist, Peskin led the renovation and expansion of a number of parks in his district, and in 2008 authored the Clean and Safe Parks bond, which set aside $185 million to improve park facilities. He also fought expansion of the airport into the bay.
Aaron early on gained a reputation for supporting housing affordability and opposing overdevelopment. In 2005 he led a successful campaign against the conversion of hundreds of residential hotel rooms into a handful of luxury condos, and later sponsored legislation to curb Ellis Act abuses. Needless to say, this kind of leadership is sorely needed in the city at this moment.
---
No Improvement in Service
In 2014 San Francisco voters passed a $500 million bond measure to provide funding for Muni. One would be hard-pressed to see any improvement in Muni or in infrastructure; however, construction and utility improvement is going on at a record pace, obstructing Muni flow. Muni is eliminating bus stops, causing a hardship on the elderly and disabled. Nor are hospitals being spared the disruption; for instance the 33 Bus that stops at San Francisco General is slated for discontinuance.
Private Taxi Services Adding to Congestion
As with Airbnb in the housing sector, Uber, Sidecar and Lyft are dictating how we provide transportation services. These supposed new type of taxi service are causing more traffic congestion. In fact, Uber alone is planning on adding additional 120 vehicles on our streets, ostensibly to "improve" traffic flow.
---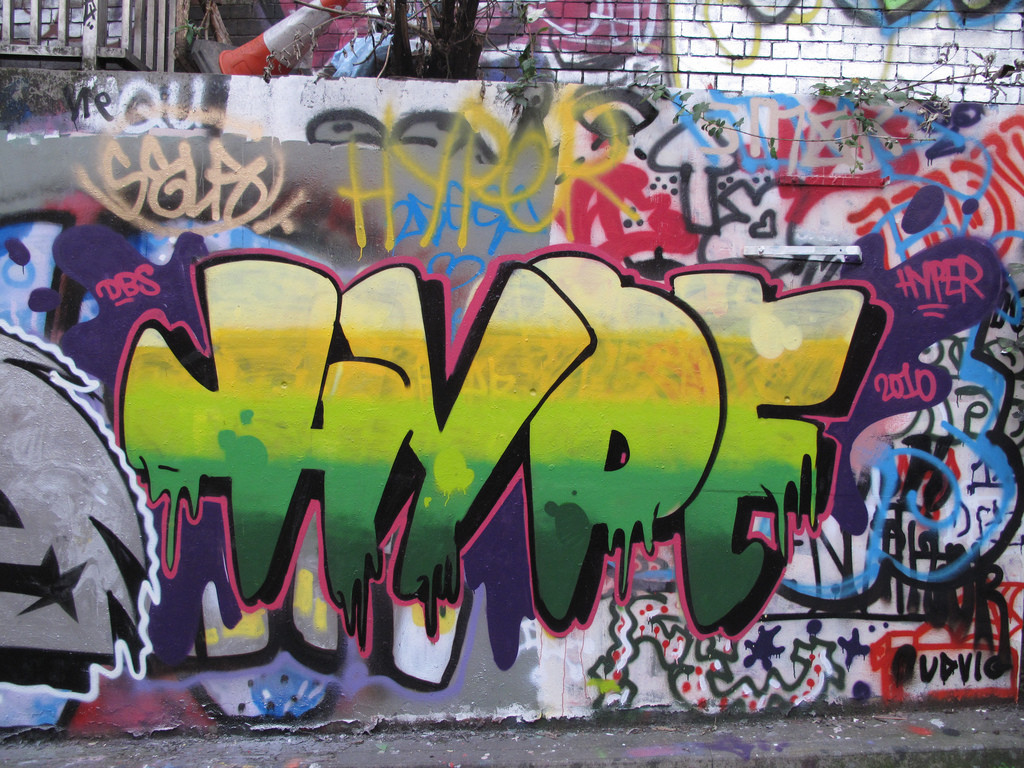 Airbnb is behind the escalating argument at the Board of Supervisors as to whether a 60-day or 120-day limit on short-term rentals is adequate. Both arguments are a distraction; both sides are using divide and conquer tactics. The real issue comes down to supporting those able to use their housing for short-term rentals at the expense of those who use their housing to live and work in the city.
---