An error was made in SF Tomorrow's most recent newsletter (Issue 374, Jan/Feb 2017). The article "NAP EIR approved" incorrectly stated the position of SF Tomorrow and the Sierra Club.  Both organizations oppose the inclusion of the Sharp Park golf course project in the Natural Areas Program Plan and EIR, and the Sierra Club has appealed the decision of the Planning Commission to the full Board of Supervisors.  We apologize for the error.
---
By Barbara Lee and Denise D'Anne
Those of us who are concerned about global warming should not shop at Amazon.
Amazon packaging includes the cutting of countless trees, the use of oil to ship, manufacture plastic and bubble wrap.  Most Amazon products are made in other countries preventing homegrown products to get a foothold.  The negative impact on our air quality and use of fuel is incalculable.
Some 36,000 robots at work in Amazon warehouses are replacing American
jobs. Our U.S. postal labor force, now contracted to deliver Amazon
packages day and night creates a physical strain on postal workers as they lug huge packages up stairs, across the street and …  On the other hand, shopping locally has many benefits.  The community receives the taxes, money circulates within the community, and job opportunities increase.  Consumers can view their purchases, try them on or return items easily. Personal relations develop and the sense of community enlivens our lives.
On-line shopping creates a monopoly that denies competition and ultimately
results in price gauging.
Barbara Lee is a member of Gray Panthers and on its editorial board.
---
Examiner Op-Ed
By Jon Golinger on January 24, 2017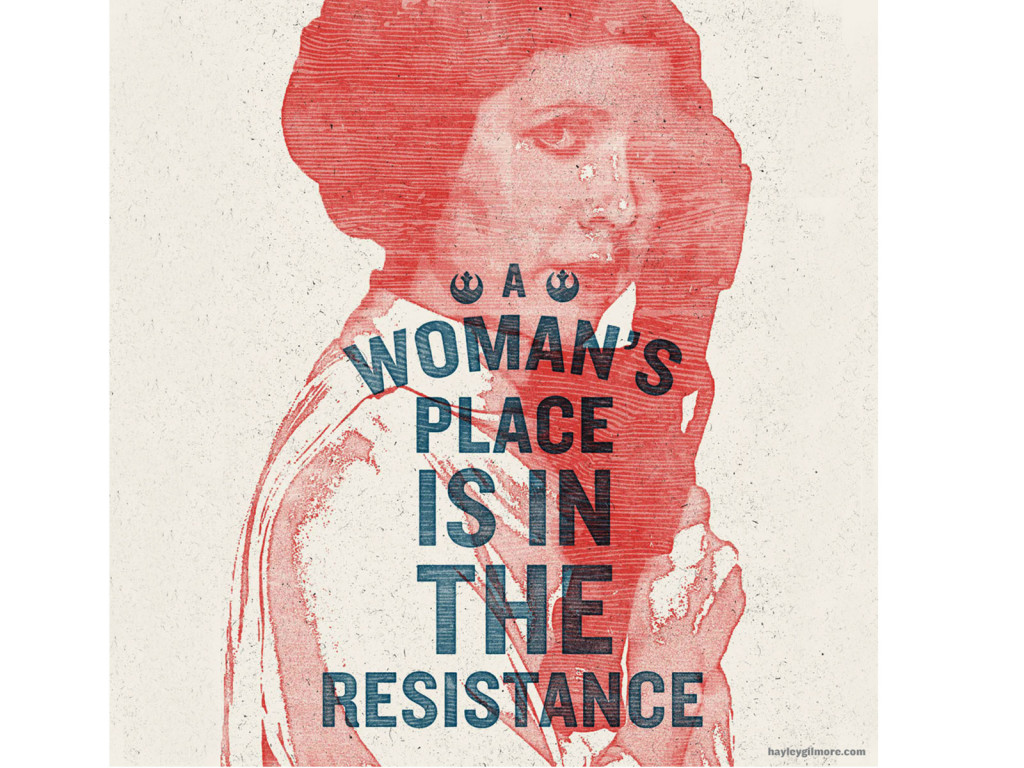 The Women's Marches across America were so inspiring because they were so authentic, organized and attended by regular people, motivated to act by equal parts fear and hope. I saw so many friends and loved ones moved to direct action in the streets in Washington, New York and here in California, not because they were told that they should, but because they felt that they had to. That's the kind of motivation from the heart that gives birth to movements that last.
In the most iconic political movie of my generation, a scrappy band of rag-tag resisters came together in their most desperate hour to resist a twisted ruler. Those "Star Wars" rebels ultimately destroyed the supposedly indestructible Death Star by working together — not because they wanted to, but because they felt they must. But the Rebel Alliance was not a leaderless mob. The character we all met as Princess Leia took huge risks that made that victory possible. Eventually, she was given a title that recognized what she had already become: General Leia Organa, organizer extraordinaire. When the world mourned Carrie Fisher recently, we gave her a special thanks for bringing that powerful leader to life on the silver screen.
This moment inspires me to recognize three amazing San Francisco women who are still with us, who became organizers not because they wanted to, but because they felt they must.
---
San Francisco Tomorrow's 2016 Holiday Party is coming up Wednesday, December 14.  As always, we'll have lots of local politicians and journalists to socialize with, as well as folks from many of your favorite NGOs and city departments.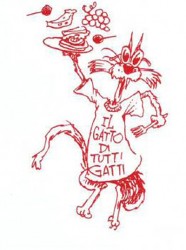 To RSVP, mail a check to SFT, 351 Guerrero SF 94103, or call (415) 585-9489.  Please include your name, telephone number, and email, as well as your sponsorship level (if any), and the names of any guests, if available.  All party reservations also pay your 2017 membership dues.
Sponsor ($60)
Patron ($100)
Guardian ($250)
Party alone ($35)
---
Local Candidates
SUPERVISOR DISTRICT 1: Sandra Lee Fewer
SUPERVISOR DISTRICT 3: Aaron Peskin
SUPERVISOR DISTRICT 5: Dean Preston
SUPERVISOR DISTRICT 7: Norman Yee
SUPERVISOR DISTRICT 9: Hillary Ronen
SUPERVISOR DISTRICT 11: Kimberly Alvarenga
STATE SENATE DISTRICT 11: Jane Kim
BART BOARD DISTRICT 9: Bevan Dufty
---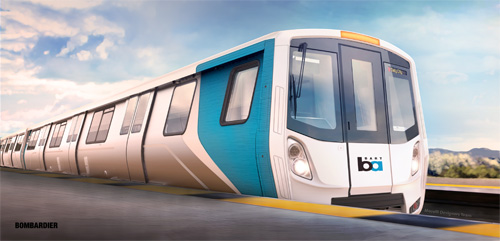 Prop S – YES. Allocation of Hotel Tax Funds – Ordinance
San Francisco's Hotel Tax was originally created in 1961 to support the city's arts industries and the construction & operation of convention facilities. In the 1970s, funds from the Tax were also allocated to low-income housing. In early 2000s, the city started reducing arts funding gradually, ultimately repealing specific allocations altogether. Money that went towards low-income housing from the fund was eliminated.
Currently, the hotel tax consists of an 8% base tax and an additional 6% tax surcharge on the rental of hotel rooms. Half the base tax money is spent on upkeep & operation of Moscone Center. The BOS may appropriate any portion of the remaining money raised by the base tax, less admin costs and refunds, for advertising of San Francisco. The City deposits any remaining amount into the General Fund. Surcharge money is also deposited in the General Fund, and may be allocated for any public purpose.
---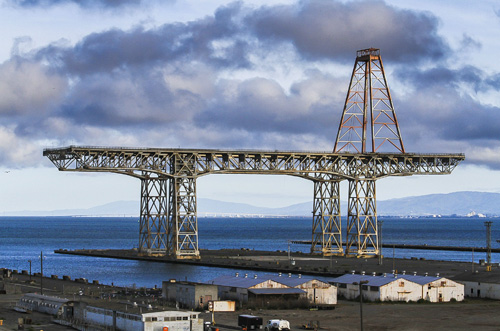 Prop O – NO. Office Development in Candlestick Point and Hunters Point – Ordinance
Prop O would remove Hunters Point Shipyard from the 1986 Proposition M citywide limitations on office development. The proponent (the developer) argues that progress on the Hunters Point development, including creation of more than 10,000 affordable housing units (and over 5 million square feet of office and R&D space), is being held up by the Prop M limits, and that Prop M was intended to address downtown development and should not apply to this development.
According to the Planning Department, "…the Annual Limit Program aims to ensure a manageable rate of new development and to guard against typical 'boom and bust' cycles, among other goals." A total of 950,000 gross square feet of new office development becomes allowable each year, with 75,000 gsf reserved for projects with between 25,000 and 49,999 gsf of office space and the remaining 875,000 gsf available projects with at least 50,000 gsf of office space. About 8 million square feet of office space is now awaiting approval, so there is a backlog – but Hunters Point Shipyard gets priority under that cap, second only to Transbay Transit Center and Mission Bay South, which were both approved as redevelopment areas before the shipyard. Approval of this measure would benefit downtown highrises in the pipeline – and encourage other projects to try to get a special exemption from Prop M through the ballot box.. The argument that it is not a downtown development is therefore not valid.
---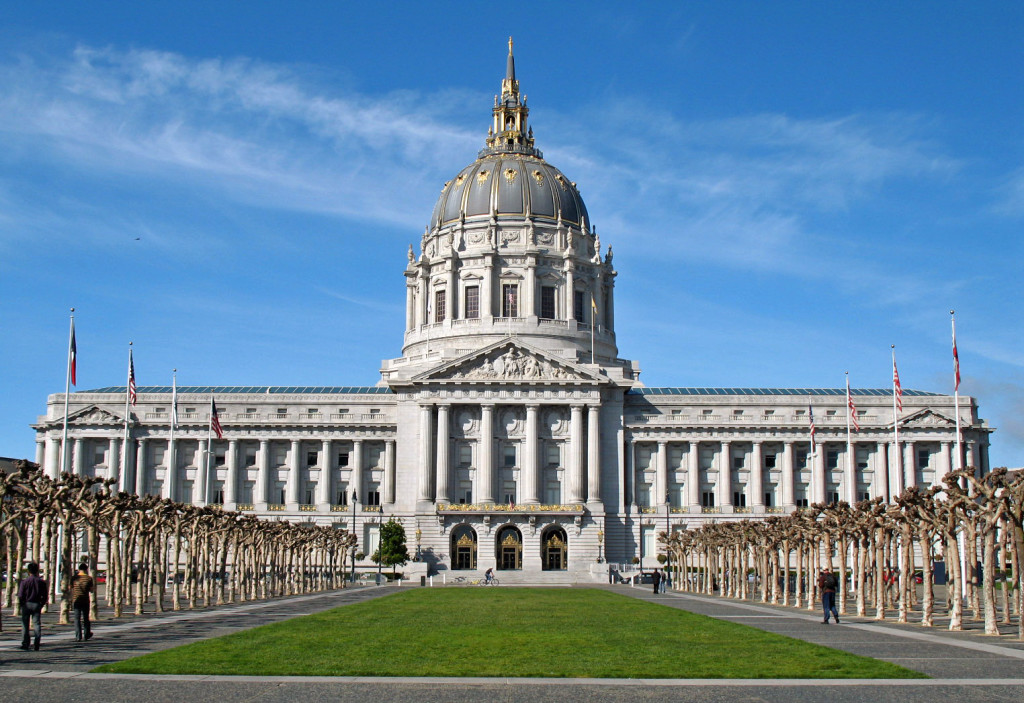 Prop H – YES. Public Advocate – Charter Amendment
The city does not currently have an entity that oversees how city departments interact with the public. The Controller's office operates the whistleblower program, and the OCC investigates charges of police misconduct.
Proposition H would create an Office of Public Advocate to review city program administration, how effectively information is communicated to the public, and how responsive city agencies are to complaints and information requests. It would oversee management, employment, and contracting policies of the various departments in the public interest. The Public Advocate would work with the Ethics Commission and ensure that the agency receives sufficient funding. It would take over the Controller's whistleblower function, and if the Department of Police Accountability measure does not pass, it would appoint the Director of the OCC.
The Public Advocate will be elected in the first city election after 1/1/2017, and will serve a four-year term. Salary will be set by the Civil Service Commission; cost of establishing the new Office is unclear. While the actual effectiveness of this new office will depend on who is elected to it, having a city functionary with no interests other than advocating for the public good seems a definite plus.
(more…)
---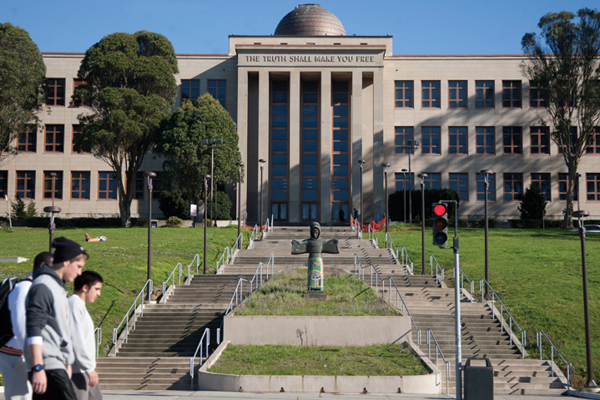 Prop B – YES. City College Parcel Tax
Raises the amount CCSF gets in annual parcel tax from $79 to $99. They've received lots of money already but they need more to ensure they pass the final do-or-die shutdown test with the corrupt-but-still-existing ACCJC. This tax involves, among other things, raising teachers' salaries, which have languished and are not commensurate with other California CCs. Does not benefit administrators.
Prop C – YES. Loans to Finance Acquisition and Rehabilitation of Affordable Housing – Bond
1992's Proposition A provided $350 million for low-interest loans to encourage the seismic rehabilitation of unreinforced masonry buildings. $260,700,000 remains unused more than 20 years later. This measure amends Prop A to allow funding for the acquisition, rehabilitation, and conversion to permanent affordable housing of seismically at-risk multi-unit (more than three units) buildings in addition to its original purposes. It is hoped that this will speed up the introduction of more affordable housing to the market.
---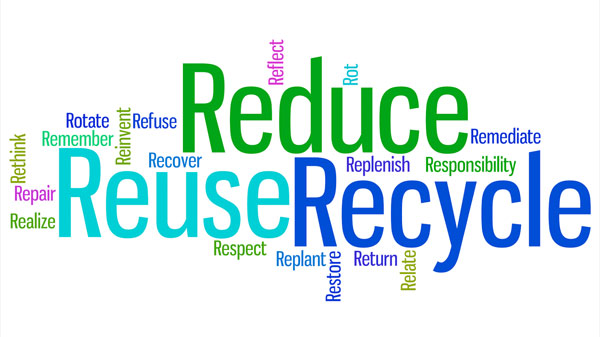 When I worked for the San Francisco Department of Social Services my boss suggested I go to a seminar on recycling. At the seminar, I mentioned to a man I was having coffee with that this kind of event would not be necessary if we did not have companies foisting on us all the stuff that needed to be recycled. Without comment, he subsequently mounted the stage and began to tall us the importance of recycling with hints on how to accomplish it. It turned out he was a spokesperson for manufacturers of plastic and other packaging material.
I still recycle. However, now I am wise enough to know that recycling is definitely not the whole answer. Recycling puts the burden on the purchaser to figure out how to dispose of the waste. It thus leaves the manufacturers of packaging free to come up with even more over packaging. For instance, at Senior Lunch Centers, Seniors were given cartons of milk. The cartons were compostable. Now the same Seniors are given miniature plastic bottles of milk. These require recycling and that adds to the cost of the milk, both to our pocketbooks and the environment.
---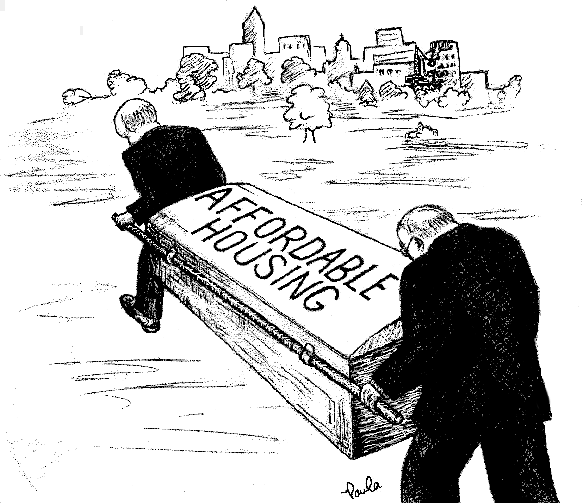 Image source: Arise for Social Justice
Two major reasons for the destructive inflation besetting our City are being effectively ignored.  First, San Francisco properties have become pawns in the global economy.  We are a piggy bank for cheap, mostly offshore speculative money.  Secondly, the city has pushed beyond its holding capacity for infrastructure and geotechnical risks.  This raises costs and reduces sustainability.
How can the leadership of this City meaningfully address these problems?
So far, what's been proposed are mostly palliatives and placebos: requiring a higher percentage of inclusionary housing (over 25% vs. 12%) and giving density (and height) bonuses for building additional affordable units.  The gains from inclusionary housing targets are paltry, inflationary, & often not even being built.  Increasing supply of primarily midrise to high-rise housing benefits mostly affluent tenants and buyers and furthers the inexorable upward push of inflation.
Planning policies also ignore, at peril to our population, fundamental seismic and climatic constraints to growth and the need to improve the safety of existing structures.
The city cannot continue to grant cheap paper rights to build in some politically promised future.    We urgently need to go deeper and address both "bad" money and safety/sustainability issues:
---

First, the bad news.
In March, the petition drive to place the Voters Right to Know Act (VRTK) – intended to address systemic issues in California's campaign finance and disclosure laws – on the November 2016 ballot was suspended. Jim Heerwagen, proponent/funder who was paying petition circulators to collect most of the signatures (700,000), was unable to secure the additional funds he had been counting on to match his own contribution. He had collected about 200,000 paid signatures, and volunteers like you and me had collected about 15,000.
Now, the good news.
---