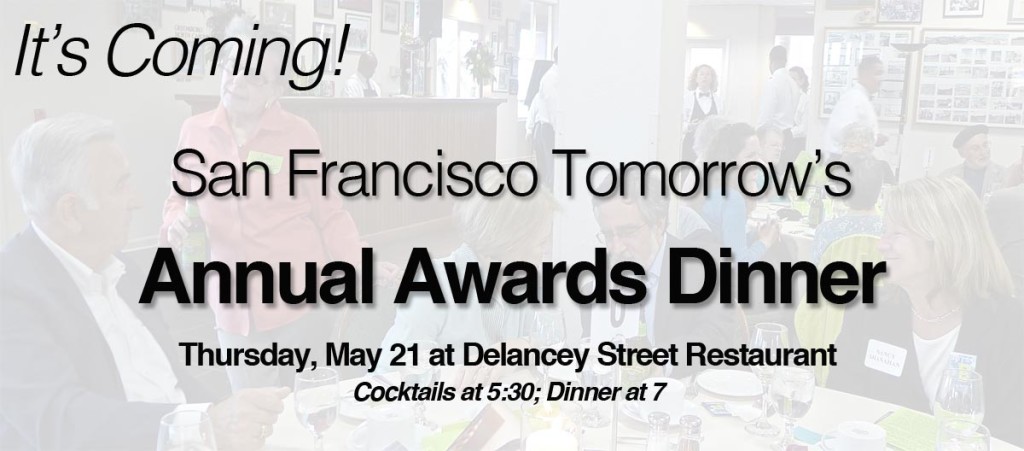 Once again, San Francisco Tomorrow is celebrating the City's progressive heroes at our Annual Awards Dinner. This year our Jack Morrison Lifetime Achievement Award honoree is Mary Anne Miller, a longtime board member and leader of both San Francisco Tomorrow and Sunset Parkside Education and Action Committee. An experienced planner, Mary Anne has been of invaluable assistance in developing San Francisco Tomorrow's positions and comments on planning documents; has served as SFT's point person on Presidio issues; and has been the keen and diligent editor of San Francisco Tomorrow's newsletter for more than 15 years.
---
NEWS BITS:  INSPIRED PERCEPTIONS AND SOLUTIONS
1.  NorthBeachCLEAN
2.  Celebrating Urbanologist Jane Jacobs' Birthday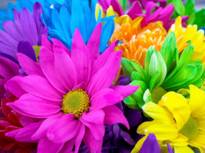 3.  Muni Transit = Hospitality Industry
4.  Public Transit:  Electioneering vs. Reality
5.  Commuter Buses:  Muni and Neighborhoods
6.  Whistleblower Awarded by Journalists
7.  Affordable City:  Data and Trends
---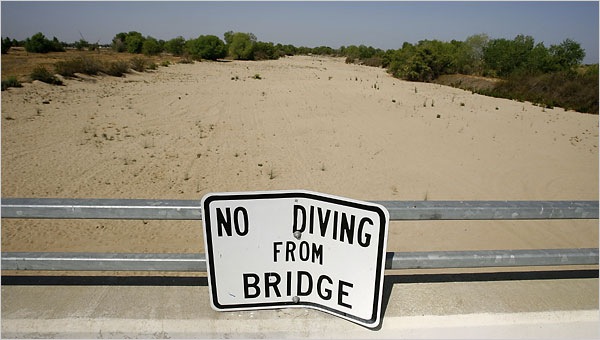 Despite clear evidence of a massive insufficiency of future water supply, City Planners and Administration are proposing a population increase of 300,000 persons in San Francisco by 2020.  The Governor's administrative directive to 40 water agencies to cut water usage by 25% is grossly inadequate to deal with the water crisis now and in the long run.
This is the fourth straight year of below-average rainfall, and this year's snowpack is 6% of normal.  No amount of new surface storage would help us because it would have been used up in one of the prior below-average years.  SFPUC has plans written for an eight-year drought – but any drought management plan has to rely upon conservation.
---
Now with reformulated ownership, Parkmerced management has fired its maintenance staff. On Tuesday, April 14, they faced a union demonstration of their fired former maintenance and janitorial workers.  These union workers, who have in many cases spent a working lifetime of diligent labor, will be replaced by non-union scabs.
San Francisco Tomorrow has led and lost the battle fought in state appeals court to protect the residents of Park Merced, its unions and the need for responsible stewardship.  The project is now expected to go forward to destroy this renowned, iconic new town urban setting built in the 1930s.
This firing of the maintenance staff should be decried in the strongest terms and could be called "moral infamy."  It is now added to the loss of permanent rent control housing and tenuous affordable rental protection that will accompany the Court-approved development program which will allow the creation of 5,000 new market-rate units and the demolition of the current townhouse affordable units.
A judge at the state Court of Appeals asked the appellants, "Do you wish to preserve the city in amber?"   The answer in this case is yes.
---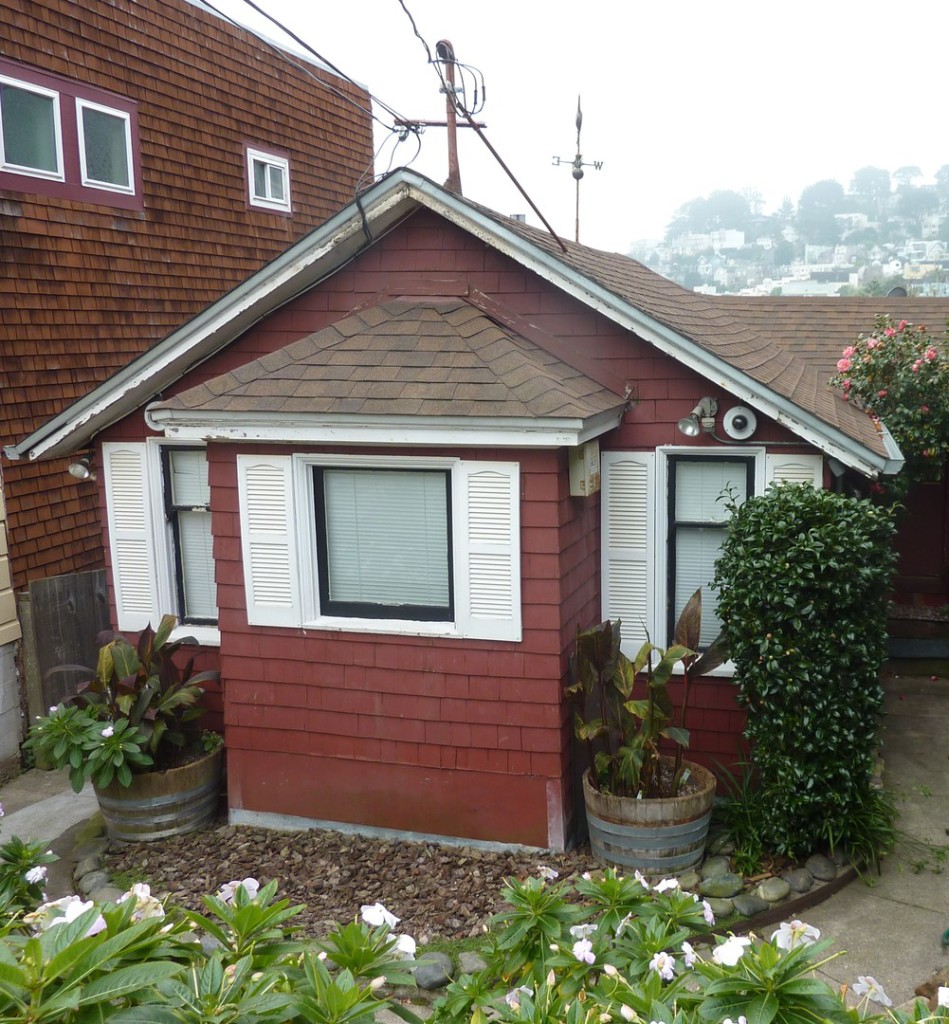 The current owner of a historic Earthquake Shack at 369 Valley Street is attempting to overturn its 'historic resource' status to that the building can be leveled and replaced with a new, multi-unit construction.  Such a demolition would violate not only the intent but also the letter of the law put in place in the form of Proposition M, specifically for historically significant buildings like this one.
---
The concept of "carrying capacity" means that there are limits on available infrastructure to sustainably support future population increases and activities.  With regard to water, because of the Congressional Raker Act, San Francisco has access to the Tuolumne River without the constraints placed by the state or federal government on users whose water flows through the Delta.  If Hetch Hetchy were torn down and SF waived its water rights to the Tuolumne, then "San Francisco's water" would become part of the statewide system, with all its problems, and that seems very unlikely.  In essence, San Francisco already has its own private peripheral canal. Nevertheless, because San Francisco does share its water supply with other Bay Area cities, and because even Hetch Hechy's supplies are limited, there are constraints on San Francisco's water supply.  There are also limits on SF sewer treatment, electrical supplies, and roadway capacity.  All these elements would be taken into account if San Francisco were seriously interested in determining a sustainable carrying capacity.
---
Last August, the First District Court of Appeals issued its decision in favor of Parkmerced development interests in the case San Francisco Tomorrow et al. vs. the City and County of San Francisco et al. Now, that decision has been upheld.
At issue in the case is the fate of Parkmerced, the serene mid-twentieth-century neighborhood that is a San Francisco landmark. Developers, along with City and County politicians, propose to demolish Parkmerced and replace most of its existing 3,221 residences with 8,900 housing units.
---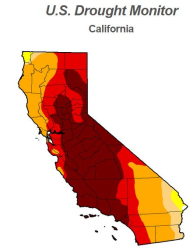 Governor Brown's April announcement that California is in a severe drought was far from a surprise. No spring rains are coming to rescue us this year as we embark on the 4th year of drought – according to tree ring data, California's worst in 13,000 years.
This is a serious problem, for communities, farms and the environment. The governor took a series of executive actions, but are they enough? No, but it's a good start and more than any governor has done before him.
Urban Conservation: What did the governor's order do? It requires 25% mandatory conservation, and banned new developments from using potable water for irrigation unless they're on a drip system. It also provides funds to pay rebates for water-saving appliances, and a huge lawn removal "cash for grass" program.
---