Can we get the horse in front of the cart?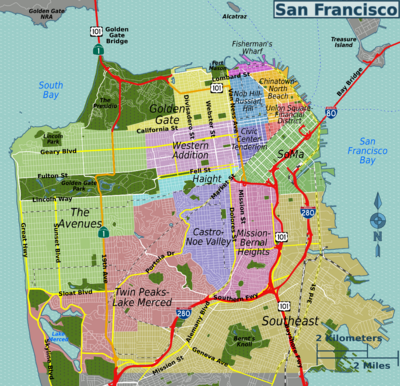 We all are aware of the TEP Muni Transit "effectiveness" project, or "ineffectiveness" as many MUNI riders often chide due to cuts in station stops and effects on routes, and the recent discussions on transit costs of such projects as the central subway, and downtown DTX station extension, and the overall impacts of the housing build-out in San Francisco. Supervisor Scott Wiener even jumped on the transit needs bandwagon stating we need to fulfill the destiny of SF's transit future by tunneling around the entire city, most likely on the heels of the central subway financial burden's by extending it around to the proposed fisherman's wharf final end. The question that arises, when we see the plans and proposals, costs, and political failure to enforce taxation of growth to build our future transit, is whether the proposed systems being showcased really do justice and solve our urban stopped up transit systems?
I would like you for a moment to think outside of the basic lines and routes in SF, and digest the comment submitted by Howard Wong (SFT Board Member and Save Muni representative), when he stated in a response to the Examiner for such a small city, we should have a "world-class" transit system.
---
Don't Forget!  San Francisco Tomorrow's 2015 Holiday Party is coming Wednesday, December 9.  As usual, we'll have lots of local politicians and journalists to talk to, as well as prominent people from many of your favorite NGOs and city departments.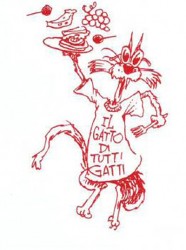 To RSVP, mail a check to SFT, 351 Guerrero SF 94103, or call (415) 585-9489.  Please include your name, telephone number, and email, as well as your sponsorship level (if any), and the names of any guests, if available.  All party reservations include your 2016 membership dues.
Sponsor ($60)
Patron ($100)
Guardian ($250)
Party alone ($35)
---
For those who haven't heard, the Sam Wo restaurant reopened October 21st on the south side of Portsmouth Square. The force responsible is Steven Lee, a community-minded small businessman and entertainment promoter who received a phone call from the Rev. Norman Fong, head of the Chinatown Community Development Center, with the challenge, "Hey Steven, do you want to try to save Sam Wo?" Well, he's done it, with the help of other community-minded investors.
At the long-awaited reopening press conference, Lee introduced the Ho family, who had thought all was lost after the Department of Public Health closed Sam Wo's historic doors in the narrow alley space on Washington above Grant, where Mr. Ho had fed diners all day and into the wee hours (3 am) for over 30 years. His has not been the only Chinatown restaurant to suffer the fate of closure by the health department due to the aging buildings in Chinatown.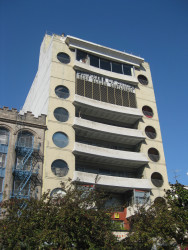 But of course, age is not the only hazard the neighborhood faces. The next speaker was Gordon Chin, recently retired director of CCDC, whose book Building Community Chinatown Style chronicles half a century of community activism to preserve Chinatown's character in the face of a host of economic and demographic threats. After joking that he would work the 9 pm to 4 am night shift at Sam Wo, Chin pointed to the Empress of China building as the next endangered community icon.
---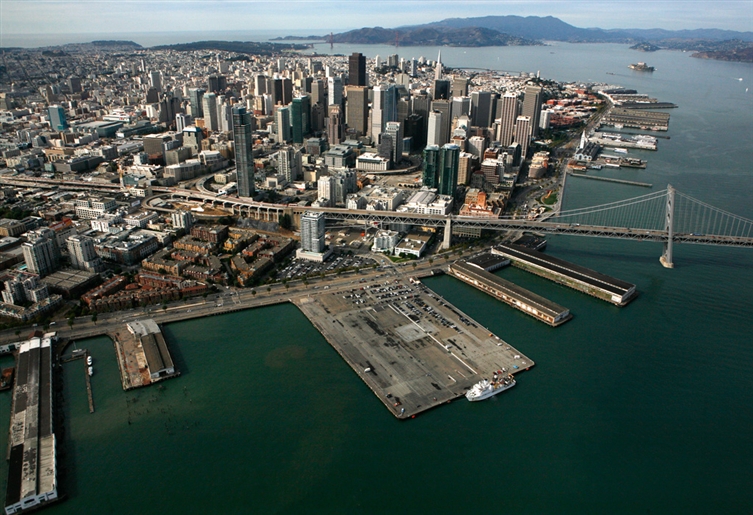 At a recent meeting of SFT's Waterfront Committee, Byron Rhett and Diane Oshima, Director and Assistant Director for Waterfront Planning for the Port of San Francisco, summarized the history of the Waterfront Land Use Plan and talked about the Port's intention to revise the plan to reflect new issues and changed conditions since the Plan was first approved by the Port Commission in 1997.  Over the summer, the Port advertised for applicants to serve on a new Waterfront Plan working group.  A 30-member group has been formed, representing various interest areas in all 11 city districts, with specific neighborhood planning efforts in the northeast quadrant and the southern reaches of the Bayfront as well as regional interests.  In addition, 7 advisory teams will focus on specific issues as requested by the working group.  The update will continue through 2016.
Many of the Port's successes since 1997 have been due, not to the Plan itself, but to efforts to address gaps in the original plan.  SFT participated in years of negotiations that resulted in the addition of an urban design and public access element to the Plan, the adoption of a Special Area Plan by the Bay Conservation and Development Commission (BCDC) to guide pier removal and renovation, and the establishment of the Embarcadero Historic District.
---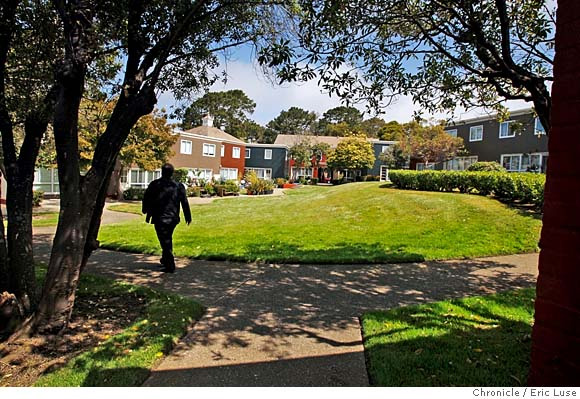 In August of 2014, the First District Court of Appeals issued its decision in favor of Parkmerced development interests in the case of San Francisco Tomorrow et al vs. the City and County of San Francisco et al.. When the project, which currently houses about 8,000 residents, is completed in 2040, an additional 14,000 people will be living in the 152­ acre neighborhood, in tower after tower, rather than garden apartments. Parkmerced, already one of the densest developments in San Francisco, will soon become even more crowded.
---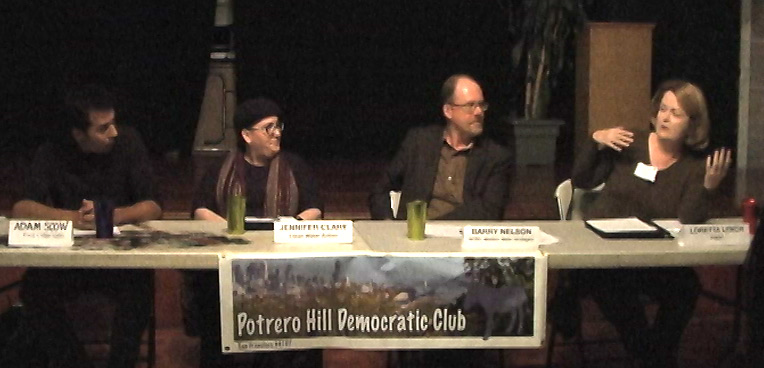 In October, San Francisco Tomorrow and the Potrero Hill Democratic Club presented an informational panel on the drought and its Bay Area ramifications.  The discussion was moderated by PHDC's Loretta Lynch, former CPUC president, and panelists included Jennifer Clary, Water Program Manager of Clean Water Action; Barry Nelson, BCDC Commissioner and Principal of Western Water Strategies; and Food and Water Watch California Director Adam Scow.  You can watch video of the discussion at the bottom of this article.
The bad news is that with climate change accelerating, our drought issues can only get worse.  We are not in a four-year drought, as is often said; we are in the 15th year of an extended dry spell, and the worldwide tendency is overwhelmingly toward drier conditions.  Experts also agree that in the future, California's normal alternation between wetter years and drier years will become exaggerated, with more of the precipitation coming as quick-to-run-off floods and downpours, and less remaining as snow and groundwater.
---
Airbnb's narrative is very seductive.  Yes, some people need extra income.  However, buying into that story line prevents us from looking into real difficulty of the systemic problem of inadequate compensation.  This includes lack of living wages and benefits for workers, and inadequate government funding for programs for the disabled and the retired.  The Airbnb model is eating into our rental stock and aimed more toward the greedy not the needy.  We can counter this by getting involved in demanding adequate wages and adequate funding from governments for the needy among us.  And vote YES on F.
— Denise D'Anne
---
This measure bears some similarity to the 2014 Transportation Bond, with the same letter A.  In 2014 in an op-ed piece published in the San Francisco Examiner, I characterized that bond as a "Faith Based Proposition".  The reason for that sobriquet was that the grammar of the bond was so vague as to be meaningless.  Section 3 of the present bond describing who would be covered (i.e. Teachers, rehab rental housing, etc) all promises listed from A to H but with the caveat "May" not "Shall".  However when comes to paying off the bond, the language changes to "Shall".
(more…)
---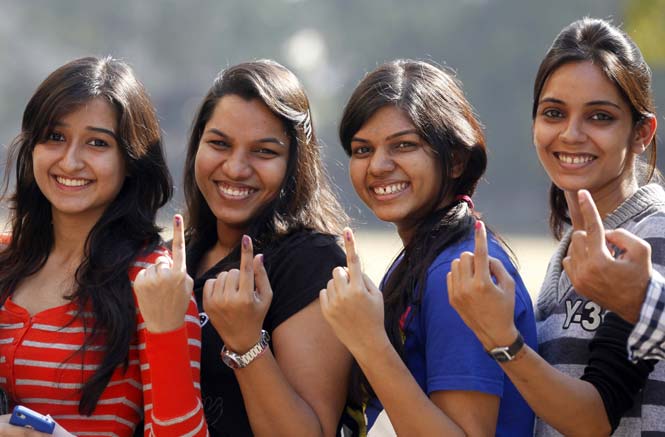 Proposition A   Affordable Housing Bond  Yes
……….Will provide a smidgen of affordable housing.
Proposition C   Expenditure Lobbyists   Yes
……….City is being invaded by invisible lobbyists. Read our argument here.
Proposition D   Mission Rock Development   No
……….Height limits too ambiguous. Read our argument here.
Proposition E   Requirements for Public Meetings   No
……….Just not really feasible. Read our argument here.
Proposition F   Short Term Residential Rentals   Yes
……….Current law is unenforceable. Read our argument here.
Proposition G   Disclosures Regarding Renewable Energy   No
……….PG&E power grab which they abandoned, but "couldn't" withdraw.
Proposition H   Defining Clean, Green, and Renewable Energy   Yes
……….City's own clean energy definitions.
Proposition I   Suspension of Market Rate Development in the Mission   Yes
……….Will enable non-rich people to stay in the Mission. Read our arg here.
Proposition J   Legacy Business Historic Preservation Fund   Yes
……….Save businesses from impossible rents. Read our argument here.
Proposition K   Surplus Public Lands   Yes
……….City can help more with affordable housing. Read our argument here.
Supervisor District 3   Aaron Peskin
……….Save the BOS from corporate interests. See our writeup here.
Sheriff   Ross Mirkarimi
……….Only Ross will fight for Hennessey's programs. See writeup here.
---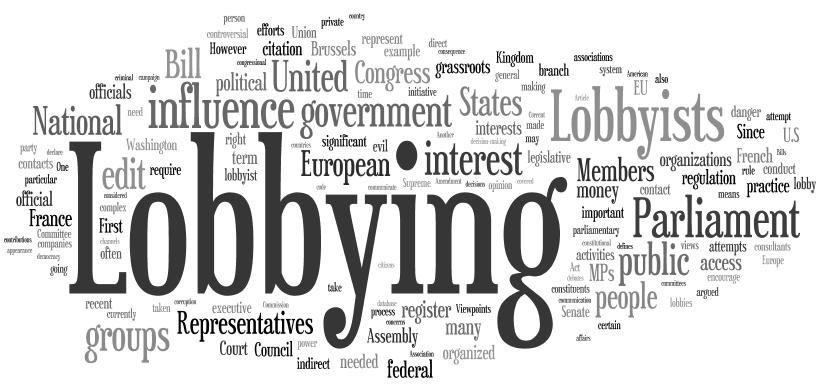 Prop C aims to close a loophole in political disclosure requirements for "expenditure lobbyists," entities that spend money to influence others to lobby on their behalf. This loophole opened in 2009, with the only explanation given that it was placing an undue burden on the Ethics Commission to audit it. The result was phenomena such as Airbnb's hiring of consulting firm 50+1 Strategies to create "grassroots" support for legalizing short-term rentals, and the rise of "renter" organizations like SFBARF, that provide astroturf for developers, all with little to no trackability.
Prop C would make any person or organization spending more than $2500 in a month on such lobbying subject to the city's standard regulations for contact ("normal") lobbyists, essentially a $500 annual filing fee (waived for nonprofits) and a monthly activity report. Money spent on an organization's communications with membership is exempted.
---
The city's Housing Balance Report, a critical document that shows how under the Lee administration, the affordable housing situation is getting way worse, comes before the Board of Supervisors Land Use Committee Monday/19.
The report, which is part of the committee packet, is scathing: It shows that the net balance of affordable housing in the city is dropping, and that the projects currently in the pipeline are only going to make things worse.
From the Council of Community Housing Organizations:
This report shows that our affordable housing situation is only getting worse – the citywide housing balance of net new affordable housing from 2005-2015 dropped to a new low of 15.2%, down from the previous July report of 16%! Across the City there is a great need to correct an imbalance of low and moderate income housing compared to the rate of market rate housing.
---

As we mention elsewhere, many of the city's iconic businesses are disappearing because of skyrocketing rents; Prop J would establish a Legacy Business Historic Preservation Fund which will provide grants to enable businesses recorded in a Legacy Registry to remain in their premises.  A business is eligible for the registry if it has either operated for 30 continuous years, or operated for 20 years while contributing significantly to the character of the neighborhood.  Businesses going on the registry must be approved by the Historic Preservation Commission, and there will be no more than 300 of them per fiscal year.  The program would grow between $2.1 and $3.7 million each year, to a total cost of between $51 and $94 million per annum in 25 years, if fully funded.
— Jeff Whittington
---