Local Props S, T, W, and RR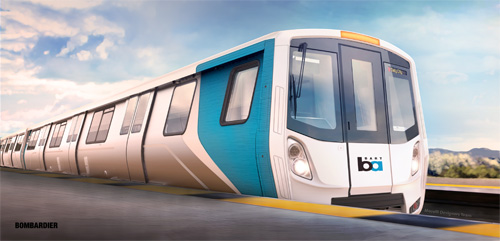 Prop S – YES. Allocation of Hotel Tax Funds – Ordinance
San Francisco's Hotel Tax was originally created in 1961 to support the city's arts industries and the construction & operation of convention facilities. In the 1970s, funds from the Tax were also allocated to low-income housing. In early 2000s, the city started reducing arts funding gradually, ultimately repealing specific allocations altogether. Money that went towards low-income housing from the fund was eliminated.
Currently, the hotel tax consists of an 8% base tax and an additional 6% tax surcharge on the rental of hotel rooms. Half the base tax money is spent on upkeep & operation of Moscone Center. The BOS may appropriate any portion of the remaining money raised by the base tax, less admin costs and refunds, for advertising of San Francisco. The City deposits any remaining amount into the General Fund. Surcharge money is also deposited in the General Fund, and may be allocated for any public purpose.
Hotel Tax revenues increase significantly almost every year. Proposition S only dedicates approximately 20% of Hotel Tax revenues to specific allocations, leaving 80% of the revenue to the General Fund. It restores allocations of hotel tax revenue to arts funding – to improving access to arts experiences citywide – and to ending family homelessness. Roughly 75 percent of the increased allocations would be dedicated to the Arts Commission for neighborhood arts groups, artists and arts groups reaching underserved populations, and to a fund to help homeless families find housing.
In a time when working artists are being priced out of the city, and evictions are at record highs, it has never been more important to make sure that we fund and support our arts programs as well as help families in San Francisco.
Prop T – YES. Restricting Gifts and Campaign Contributions from Lobbyists, Lobbyist Contributions and Bundling – Ordinance
Currently, contact and expenditure lobbyists must register and report monthly: identify City officers, but not which City agencies they target; date, subject matter, campaign contributions. No gifts to officers over $25 value are allowed (travel gifts via third parties are exempt!). Lobbyists are subject to the usual $500 limit on campaign contributions from any individual entity. Bundling of contributions is allowed.
Prop T would require: lobbyists to identify which City agencies they intend to influence; banning any gift of any value to a City officer (this aligns with state law); prohibiting lobbyists from making contributions to or bundling contributions for elected officials or candidates for those offices – if lobbyist registered to lobby the officials' agencies within 90 days of contribution date. Nonprofits would be slightly exempted; they could offer refreshments up tp $25 value at a public event.
A little context: Just four lobbyists – bundling an average of $32,500 each – transmitted $130,000 to a 2015 mayoral campaign. One lobbyist alone bundled $80,000 for just two recipients in the 2015 election. Lobbyists regularly pay for the travel of elected officials, often by contributing funds earmarked for such travel through third-party nonprofits.
Prop W – YES. Real Estate Transfer Tax on Properties Over $5 Million – Ordinance
Prop W would increase the tax rate from 2% to 2.25% for properties valued at $5 – 10 mil; from 2.5% to 2.75% for $10 – 25 mil; from 2.5% to 3% for $25 mil+. This includes as any acquisition or transfer of ownership of real estate owned by a corporation, partnership or LLC. Prop W will generate an average of $44 million in new annual revenue for the City. The Board of Supervisors has voted to dedicate $13 million of this annual revenue to make City College tuition-free for San Franciscans, like it was before 1984. The rest of the money goes to the General Fund.
Measure RR – YES. BART Safety, Reliability and Traffic Relief – Bond
Regional Measure RR enables $3.5 billion in bonds, intended to fund a long-needed rebuild of the 44-year-old core system – tracks, electric system computers, tunnels and station upgrades. It must be approved by 2/3 of voters in Alameda, San Francisco, and Contra Costa Counties.