Holiday Party is coming up!
Don't Forget!  San Francisco Tomorrow's 2015 Holiday Party is coming Wednesday, December 9.  As usual, we'll have lots of local politicians and journalists to talk to, as well as prominent people from many of your favorite NGOs and city departments.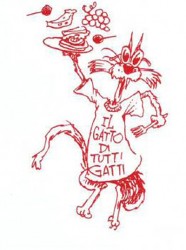 To RSVP, mail a check to SFT, 351 Guerrero SF 94103, or call (415) 585-9489.  Please include your name, telephone number, and email, as well as your sponsorship level (if any), and the names of any guests, if available.  All party reservations include your 2016 membership dues.
Sponsor ($60)
Patron ($100)
Guardian ($250)
Party alone ($35)