Appeal to Board of Supervisors on Parkmerced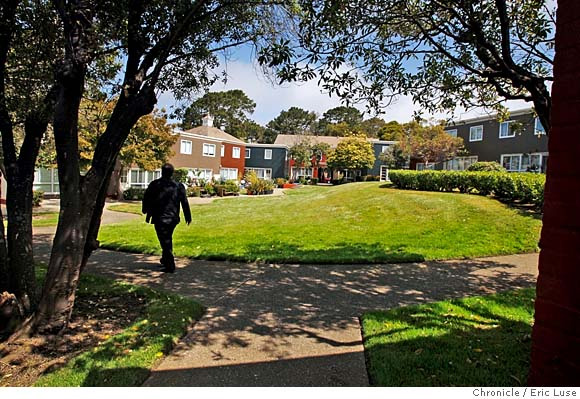 In August of 2014, the First District Court of Appeals issued its decision in favor of Parkmerced development interests in the case of San Francisco Tomorrow et al vs. the City and County of San Francisco et al.. When the project, which currently houses about 8,000 residents, is completed in 2040, an additional 14,000 people will be living in the 152­ acre neighborhood, in tower after tower, rather than garden apartments. Parkmerced, already one of the densest developments in San Francisco, will soon become even more crowded.
Notices and Maps
On September 29, 2015 the Board of Supervisors heard an appeal of project maps felt to have been wrongly approved by the Department of Public Works because of numerous errors, anomalies and omissions. The maps were to delineate the planned scope of construction in the future development of Parkmerced. It was hoped that bringing these irregularities to the Board would result in their correction and make the construction process more transparent and harmonious.
Violations of Due Process
The appeal noted numerous violations of due process for tenants who live in Parkmerced. For example, on certain projects, no public hearings were held and individuals were not provided the required ten days to appeal the notice of approval. Another issue, as noted above, was regarding inconsistencies between notices and project maps sent to residents. When the maps were received, they were confusing or had blatant discrepancies and numerous typographical errors; many notices did not even include maps at all. These errors in themselves should require re­noticing.
Ownership and Tax Liability
There were also questions regarding the ownership of the Parkmerced units. On one day alone (11­10­ 14), three deeds of ownership of the same piece of property were transferred several times within minutes. This behavior needed to be explained by the ownership. With ownership of property being unclear, taxes owned by Parkmerced management are difficult to determine and are confusing at best. Over $800,000 in taxes are due the City that are unpaid by property owners in Parkmerced. Week after week and month after month, who is responsible for these taxes is unclear because of a failure of the Tax Record Department. Should any accidents happen, ownership of property is especially important to determine liability to the injured.
After listening to the presentation, the Board of Supervisors ruled against the appeal and in favor of proceeding at full speed with the Parkmerced development.
— Glenn Rogers