A United Front: Accelerate Downtown Caltrain Extension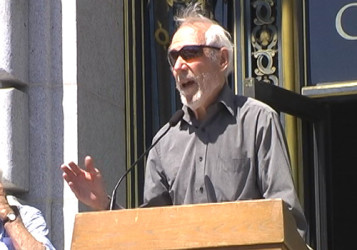 Delayed for much too long, major local, state and regional organizations united at a press conference on the steps of City Hall—to tell why San Francisco's DTX must be completed as soon as possible.  Informed transportation analyses was on offer from Livable City, TRANSDEF, RailPAC, Friends of Caltrain, Sierra Club, Transit Riders Union, Train Riders Association of California, SaveMuni, Coalition of SF Neighborhoods, BayRail Alliance, Mission Bay Alliance, BATWG and San Francisco Tomorrow.
SaveMuni has just released a twelve minute video that summarizes the major points made by speakers at the press conference; you can watch it here.